YOUR EXPERIENCE
Whether it's your first time at the Symphony, your first time in Asheville — or you're just in need of some fresh ideas — the Asheville Symphony is here to help you enjoy your night out. Turn up the volume on your visit with some uniquely Asheville options, including one (or more) of our wonderful local business partners, and review some first-timer FAQs.
The first step in your orchestral excursion is knowing where you're headed.
The Asheville Symphony performs at the Thomas Wolfe Auditorium at the U.S. Cellular Center, 87 Haywood St. in downtown Asheville. For information on parking near the U.S. Cellular Center, click here.
The Concert Experience
I've never been to an orchestra concert before. What should I expect?

A musical evening that will blow you away of course. Classical music ebbs and flows. Sometimes, it's surging and powerful, booming with intensity — and, others, it's delicate and ephemeral and everything in between.

What if I don't know anything about classical music?
The beautiful thing about music, is that you need not be trained to appreciate and love it. ASO welcomes a wide variety of audiences ranging from the first-timers to the seasoned pros. If you'd like to learn more about the music you're about to hear, we've got you covered. Our Music Director, Darko Butorac, hosts pre-concert talks beginning at 7 p.m. in the hall. We also have Program Notes, which give the backstory of the composers and tid-bits about the music itself.

What should I wear?
There's no dress code! Anything that makes you comfortable is fine. Most people attend the Asheville Symphony in business clothes or dressy-casual attire, but you'll find people wearing everything from khakis to cocktail dresses. Some people enjoy dressing up and making a special night of it, and you can too.

Our only request of our audience is to limit wearing too much cologne and perfume due to potential allergies of those around you.

Should I arrive early?
Definitely! Plan to arrive 20 minutes before the concert begins so that you have time to find your seat and settle in. That way, you'll have a few extra moments to absorb the atmosphere, listen to the orchestra warm up, and take a look at your program book.

Rushing to your seat at the last minute may make you tense and detract from your experience. These concerts start on time, so, if you're late, you may end up listening from the lobby. (If you are late, an usher will allow you inside during a suitable pause in the program as to avoid disturbing other concertgoers.)

Parking.
It's more of a statement than a question. Our partners at the US Cellular Center do a great job of explaining all the options. Click here for more information about parking.

Is the hall accessible? How do I purchase accessible seats?
The U.S. Cellular Center offers limited Wheelchair Accessible and Companion, and Semi-Ambulatory seating in all of its venues. Accessible/ADA seating can be purchased from these designated locations online at www.ticketmaster.com.  IMPORTANT NOTE: There is no elevator access for the balcony level of the Thomas Wolfe Auditorium. Patrons needing Wheelchair or Semi-Ambulatory seating, or those who are unable to take stairs, should purchase tickets for the lower level of the Auditorium.

A limited number of USCC wheelchairs are available at the Facilities on a first-come, first-serve basis. If you need an assisted listening device or a wheelchair please bring driver's license or another form of identification to give to the medic in exchange for the assisted listening device/wheelchair to the hall. Assisted listening devices and/or interpreters should be requested well in advance of the event date.
How long will the concert be?
It varies, though most concerts are between 90 minutes to two hours long, with an intermission in the middle. Take a look at your program for more details on each specific concert, as it may give you an idea of what length to expect.
When should I clap?
The first clap comes at the beginning of the concert, welcoming the musicians and the concertmaster as they take the stage. After the orchestra tunes up, the conductor (and possibly a soloist) will come on stage too, and the audience will once again clap to welcome them. Once the music starts, just listen and enjoy.
Most pieces are comprised of several movements, so often there will be time when the entire piece seems to end, but it's just one movement of the whole piece. Hold your excitement until the end for a round of applause…standing ovations are highly encouraged. Another pro-tip is to check the conductor's motions for clues.
When a piece is over, the conductor will relax — but, between movements, the conductor will keep his/her hands raised, and the musicians will remain focused on the conductor's movements. When in doubt, wait for the reactions of other audience members before joining in.
What should I do with my cell phone during the concert?
Turn it off! The same goes for pagers, watch alarms and other noise-making devices. It's a good idea to double-check your belongings and wearables before the concert begins (and again after intermission) to make sure they are all off.
Doctors and emergency workers who are "on call" during a concert can give their pagers to an usher, who will summon them quietly if they are paged.
Can I bring my camera or recording device?
Cameras, video recorders and tape recorders are not permitted in concerts. If you have one with you, check it in at the coat check before entering the auditorium. If you do have a camera with you and want a photographic souvenir of your special evening, ask someone to take your picture outside the concert hall before you go in.
What should I do during intermission?
Most intermissions are about 15-20 minutes long, which gives you time to socialize with your companions, get a drink or snack in the lobby, visit the facilities or simply sit in your seat and read the program notes.
Can I bring my kids?
We love introducing kiddos to classical music at any age!
If they're old enough to sit quietly for extended periods, take special care to tune into any impending noisiness. We suggest purchasing seats as close to the aisle as possible in case a quick exit is called for.
If your children aren't yet old enough for the real-deal, build their interest by playing classical music at home through ASO Radio. You can find a link to ASO Radio at the top of the page.
About the Orchestra
What is a symphony orchestra, exactly?

A symphony orchestra is a collection of up to about 100 musicians who play instruments of four basic types:
Strings: violins, violas, cellos and doublebasses. These players sit in a semicircle directly in front of the conductor and make up more than half of the orchestra.
Woodwinds: flutes, oboes, clarinets, bassoons and other related instruments. These players sit a few rows back from the conductor, in the center of the orchestra.
Brass: trumpets, horns, trombones, tubas and other similar instruments. These instruments are the loudest, so you'll see them at the back of the orchestra.
Percussion: drums, bells and other assorted instruments. This includes the kettledrums, harp and, on occasion, the piano. Some works use a lot of different percussion and others may have only a single musician playing the kettledrums — or no percussion at all. The percussion section is found at the back.
Why do the musicians wear formal black clothes?
This is part of a long tradition from centuries back. Sometimes, these days, musicians dress a little more casually — but they still try to look uniform, so that the audience can concentrate on the music. Soloists are the exception. They often dress differently, because they are the focus of attention.

Why are there more stringed instruments than anything else?
The sound of each individual stringed instrument is softer than a brass or woodwind instrument. But, in large numbers, these instruments make a magnificent and rich sonority.
What is a concertmaster and what does this person do?

The concertmaster sits in the first chair of the first violins. He or she acts as a leader of that section, but also plays a leadership role with the orchestra as a whole. This person is also the last orchestra musician to enter the stage before a concert, and cues the oboe to "tune" the orchestra.

Why does the entire orchestra tune to the oboe?
The penetrating tone of the oboe is easy for all players to hear, and it has a unique ability to easily sustain pitch. The oboe plays an A for all the players to make sure their A is exactly on pitch with the oboe's A. This ensures they are all in agreement about the tuning before the concert starts.

Why do the string players share stands?
Fewer stands mean that the musicians have more room to play — and are less likely to bump into anything while performing. Strings play more continuously than the other parts, and page turns can often fall in inconvenient places where there should be no break in the music. Often, the player on the outside keeps playing, while the player on the inside briefly stops playing to turn the page.

Why does the conductor leave after every piece of music?
These breaks allow the conductor to relax between pieces and collect his or her thoughts before beginning the next piece. If applause is very enthusiastic, the conductor might come back on stage to bow or recognize some musicians who played important solos in the piece.

Why don't the musicians smile while they play?
Some of them do! But, in general, orchestral music requires deep concentration — and these musicians are "in the zone" while performing. After the music is over, you'll find that many of them smile broadly.
FOOD & BEVERAGE PARTNERS
The Asheville Symphony is proud to partner with some of Asheville's best restaurants and bars. They serve Symphony patrons all year long; now they are doing more by supporting the Symphony as advertisers and sponsors.
Burial Beer Co.
Residing in and revitalizing the South Slope District of Asheville, NC, the brewery began its life in summer 2013 as a one-barrel system that grew to a ten-barrel in just over a year. Burial's taproom also houses a full-service kitchen focusing on Asheville terroir in comfortable American dishes.
The menu is designed by Brian Canipelli, owner of Cucina 24 and James Beard Nominee. The Kitchen is open at all hours that the taproom is open . The offerings revolve with seasonal availability of produce, though staples like our grain-fed double cheeseburger and house fermented hot wings always remain.
Burial Beer Co. is a proud sponsor of Masterworks 2: Fright Night and LudwigVaniversary!
Burial Beer Co.
40 Collier Ave, South Slope District of Asheville
Noble Cider's Bar and Bistro: The Greenhouse 
The Greenhouse features a full bar p
rogram with specialty cider cocktails, flights of brandies and calvados, and Noble products on tap. Expect an innovative menu with a range of flavors made from premium and locally purveyed ingredients prepared using slow-food cooking, a low-waste focus, and sustainably-driven techniques. And the mid-century, tropical garden-room ambiance is warm and inviting, creating a full sensory experience to enjoy award-winning ciders, delicious cocktails, and world-class food.
Show your Symphony ticket and get a complimentary dessert with dinner purchase throughout the 19/20 Season.
Noble Cider is a proud sponsor of the Nikolai Lugansky Piano Recital on February 7, 2020.
The Greenhouse
49 Rankin Ave., Downtown Asheville
Table
Table is a small, seasonal, New American restaurant in the heart of downtown Asheville. A daily changing menu, created by Chef Jacob Sessoms and his seasoned team, is inspired by a wealth of American culinary traditions, paying particular homage to the South. Table is committed to supporting, celebrating, and showcasing regional and sustainable agriculture.
Table fosters long-standing relationships with farmers and purveyors in Western NC and throughout the Southeast.

Table is a proud sponsor of Beethoven's Seventh Symphony performed during our Masterworks 6 Concert held at the Wortham Center for Performing Arts.

Table
40 College St., Downtown Asheville      
Strada Italiano
"Strada" means street or boulevard in Italian. The restaurant calls to mind a traditional neighborhood trattoria. Located in the heart of downtown Asheville, the building is a renovated late Victorian building completed in the 1880's when the railroad first came to Asheville.
The ambiance with rich woods, warm tones and custom copper architectural is welcoming, casual and romantic.  Strada adjoins the Social Lounge, a craft cocktail bar with a unique rooftop patio and light fare.
Strada Italiano
27 Broadway St., Downtown Asheville
Little Jumbo

"Simply put, Little Jumbo should be at the top of your list of places for cocktails in Asheville. The drinks and service are both top-notch, and the atmosphere is reminiscent of a relaxed speakeasy, without a trace of the pretention that can sometimes be found in such places." – The SmokyMountains.com Local Expert Team
Little Jumbo
241 Broadway St., Downtown Asheville
Rustic Grape Wine Bar
Every bottle of wine has a story, a journey from vine to glass. Rustic Grape's wine focus is on smaller productions and family run vineyards where craft and tradition result in wines full of heart and soul.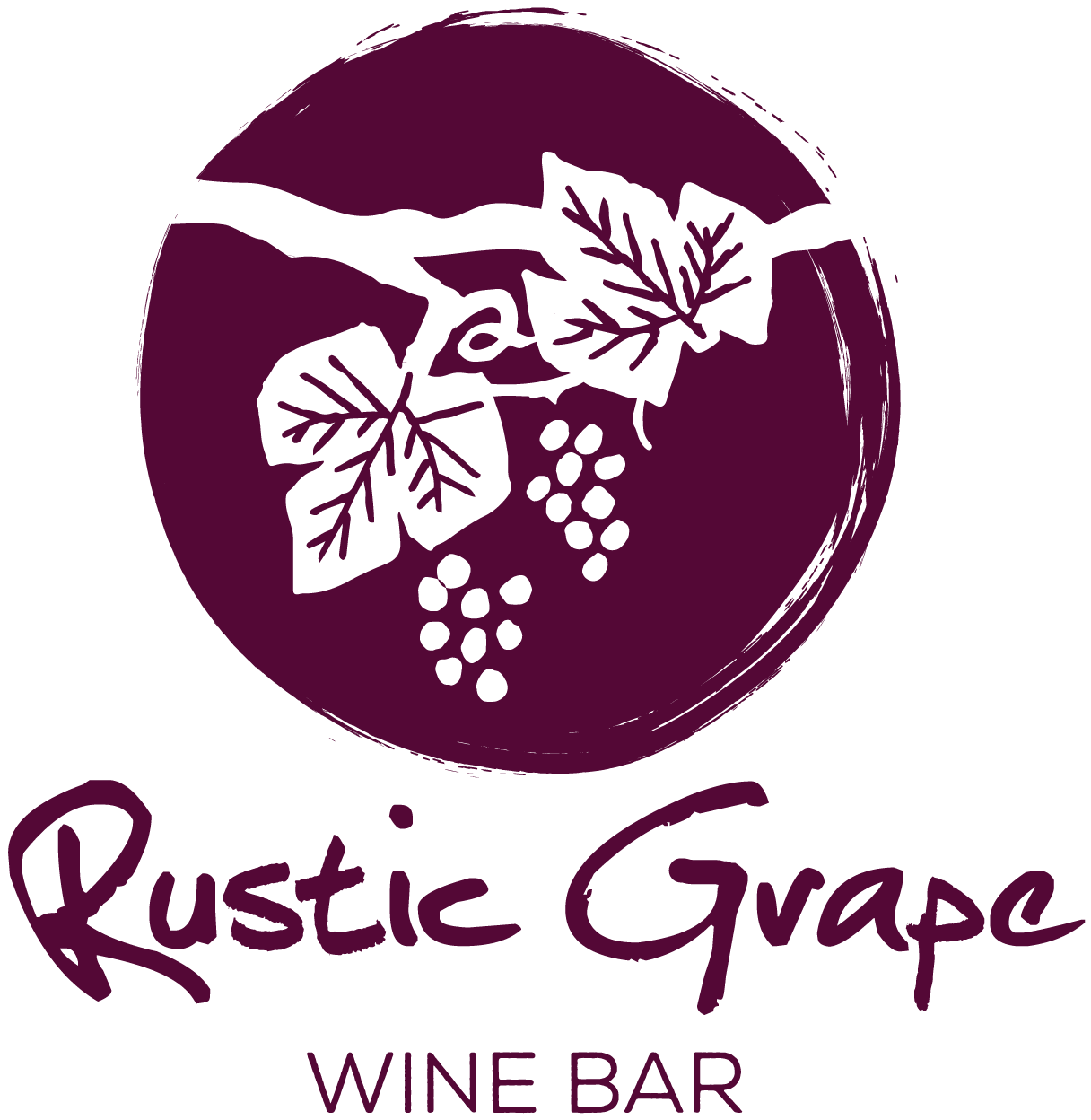 Wines that communicate not only a grape(s), but also speak deeply of place, the winemakers passion, care for the land, tradition, and kinship. Taste place and passion in the glass while gathering in good company. 
Rustic Grape Wine Bar
14 Aston St., Downtown Asheville
Tupelo Honey 
Tupelo Honey is a revival of Southern food and traditions rooted in the Carolina mountains we call home.
The recipes are simply crafted and made from scratch with responsibly sourced ingredients that bring the best of every season. For over 15 years, Tupelo Honey has infused the Southern spirit into every bite. 
Tupelo Honey
12 College St., Downtown Asheville
Modesto Wood Fire Kitchen 
Led by chef and owner Hector Diaz, Modesto features a farm to table approach to upscale wood-fired Italian. The menu changes twice daily and includes a variety of fresh seafood, fine meats, house made pastas and hand-tossed pizzas.
The bar offers over 30 exclusively Italian wines as well as a dynamic list of classic and cutting edge cocktails.
Modesto Wood Fire Kitchen
1 Page Avenue #138, Downtown Asheville
Chestnut Restaurant & Bar
Since 2012 Chestnut has been making a gustatory impression on Downtown Asheville. Chestnut offers classics done right with a touch of cutting edge. From house cured meats to perfect mashed potatoes to local steak cooked to a turn to local vegetables
fresh from the farmer. For carefully crafted cocktails, Elixirs, Shrubs, Syrups all made in house, combined with freshly squeezed juices, and top drawer liquors.
Chestnut Restaurant and Bar
48 Biltmore Ave., Downtown Asheville
Isa's Bistro 
European Inspired, Asheville Perfected. Serving lunch, dinner and now breakfast! Seven days a week Isa's menu is specialized to celebrate the freshness of Western North Carolina's seasonal harvest and fresh local produce.
Executive Chef, Peter Crockett brings his seasoned culinary finesse to the table preparing cuisine that is innovative and seasonally inspired. 
Isa'a Bistro
1 Battery Park, Downtown Asheville
RendezVous 
RendezVous owner, Michel Baudouin, grew up on 200-year-old farm near Lyon, France. His mother had a reputation as a great cook; so, he decided he wanted to bring that same kind of French home cooking to Asheville. This restaurant is away from the busyness of downtown, in a quiet neighborhood, where the locals can come and relax without worrying about parking, or hurrying to beat the crowd. There are Petanque courts to play on, there will be chickens to take care of, and wonderful French comfort food to dine on.
RendezVous
184 New Haw Creek Rd.
Chiesa
Chiesa (Italian for church) is a quaint Italian restaurant featuring generations of family recipes, house-made pasta, and local ingredients. Located in the historic Montford neighborhood, Chiesa (pronounced kee-ay-sa) is housed in a building that has been at the center of the community for over one hundred years, serving as the local grocery store, then as a church, and since 2014, the neighborhood Italian restaurant.
Chiesa
152 Montford Ave.
Sante Wine Bar and Tap Room 
Sante is a bistro-style wine and bar tap room. Treat yourself to a glass of wine or beer in a relaxing European bistro-style setting. Santé Wine Bar and Tap Room has delicious housemade food available – pick an item from our full menu for lunch or dinner. You can enjoy sandw
iches, soups, salads, pizzas, desserts, and cheese and meat boards to compliment your beverage.
Sante Wine Bar & Tap Room
1 Page Ave #146, Downtown Asheville
Karen Donatelli Bakery and Cafe 
For two decades, Karen Donatelli Cake Designs has specialized in creating beautiful, delicious, custom and specialty desserts.
Karen and her team constantly work to make each cake, pastry and dessert a renowned piece of culinary art, specializing in dramatic confections that reflect clients' personalities proving that designing and creating custom and specialty desserts is both an art and passion. 
Karen Donatelli Bakery & Cafe
57 Haywood Street, Downtown Asheville
Pleb Urban Winery 
Brought together by chance, we are a group that seeks to promote the agriculture and viticulture of North Carolina and in particular, Western NC.  In 2018, Pleb harvested 28 tons of local grapes from six farms ranging between Henderson and Watauga Counties.
Pleb will produce 20+ small batch wines that represent our area and showcase the potential for grapes in our region.
Pleb Urban Winery
289 Lyman Street, River Arts District
Coming in from out of town? We highly recommend you stay the night and experience all that Asheville has to offer — before and after your trip to the Symphony.
Hotel Indigo
151 Haywood St.
Asheville, NC 28801
1 877 8 INDIGO (1 877 846 3446)